07 Jan

Ketond – Supplement Brand Supplement Brand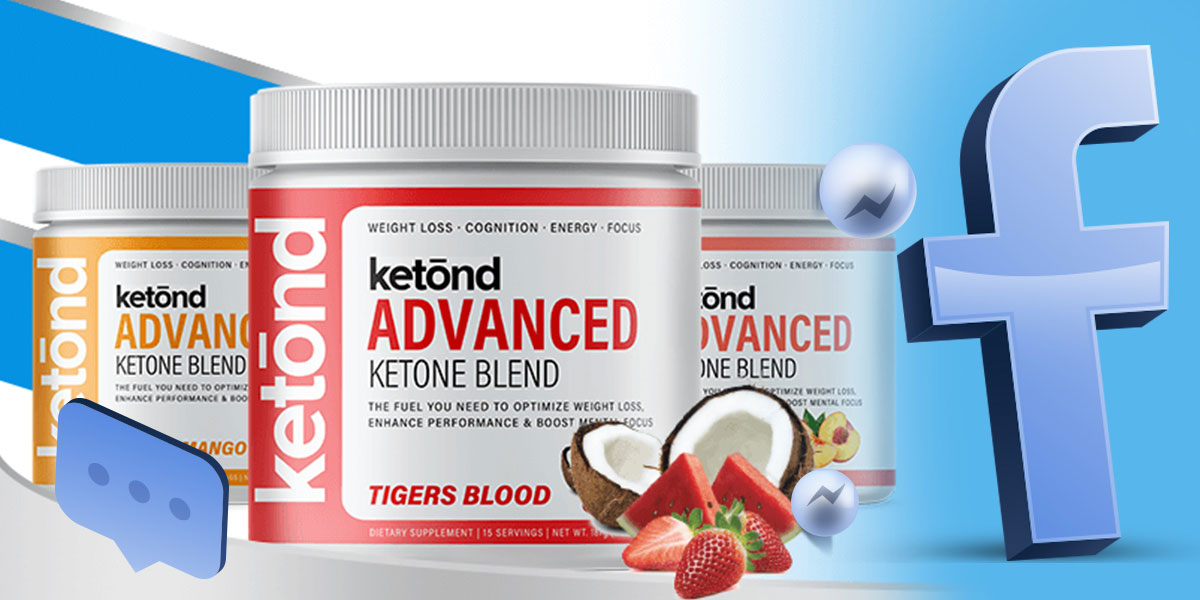 How we used retargeting to maximize up to 12.35 ROAS…
6.4 ATC Retargeting ROAS
12.35 Loyalty Retargeting ROAS
Ketoned Bodies is a healthy ketogenic meal delivery service. By the Michelin star chef himself Paul Winberry Jr., Ketoned Bodies sold gourmet packaged keto-diet meals to their consumers. While their business was growing, the company was looking to also expand their customer outreach. For
To leverage retargeted audiences to increase return on investment with a $20,000/month advertising budget.
After pinpointing a well-performing audience, we wanted to retarget them across multiple Facebook and Instagram formats, as well as, their audience network. This particular audience is remarketed to because of previous exposure they've had to the brand or have shown interest/intent. By utilizing this technique we have created an audience that is highly qualified and warmed up — leading to a higher rate of conversion.
We wanted to leverage the best audiences, who have seen good referral traffic and hit them with a compelling creative, such as a video or slideshow to convert this more qualified audience to customers. This was the scenario with our client, Ketoned Bodies.
We find it's important to test multiple objectives on several different segments of vetted retargeting audiences. That's what we did with Ketoned Bodies. Instead of bundling the high-ROI Facebook retargeting audiences into one group, we created 3-5 remarketing audience segments, depending on where each is in their customer journey (browsing, atc, checkout and loyalty). When they are retargeted after the 'atc' event or 'checkout', we used coupon code deals and discounts within the copy and creative to drive those customers to the finish line.
With the traffic objective aimed at "atc" segment, we were able to generate 6.78 ROAS, while our "loyalty" audience
— utilizing the reach objective, had a ROAS of 12.35.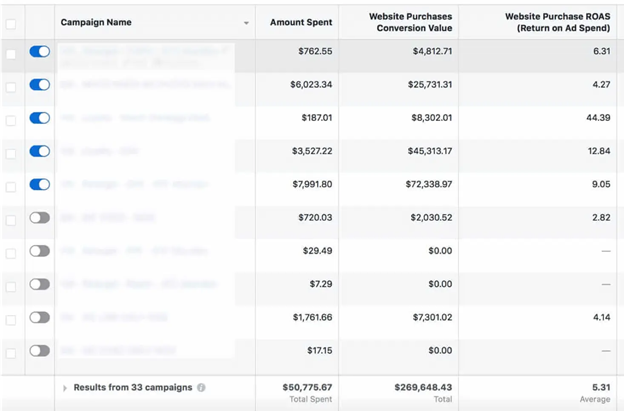 6.78 ATC Retargeting ROAS
There was solid ROI with our loyalty campaigns, as we increase the lifetime value of these customers while increasing the frequency of recurring purchases. It is important that we keep the retention rate of customers high which will increase the value of each consumer. It is pertinent to know the value of each customer you are marketing to — in order to know if they are worth being a part of your retargeting bucket.
12.35 Loyalty Retargeting ROAS
We used Protein Plus's best-selling food item as content — purposed multiple times and iterated across several audiences and placements to help scale growth. We also used our creative team to test new channels such as Instagram stories to further aid in the purchase conversion. This allowed us to scale our advertising budget, without fatiguing our audience AND without seeing a huge hit to our return on ad spend.
Full-Service Facebook & Instagram Ads
Facebook & Audience Network Retargeting
Dedicated Account Strategist
Designs (Images) and Copywriting team – No Additional Cost
Custom Audiences and Dynamic Product Ads
1 on 1 Strategy Consultations
Real-Time Analytics